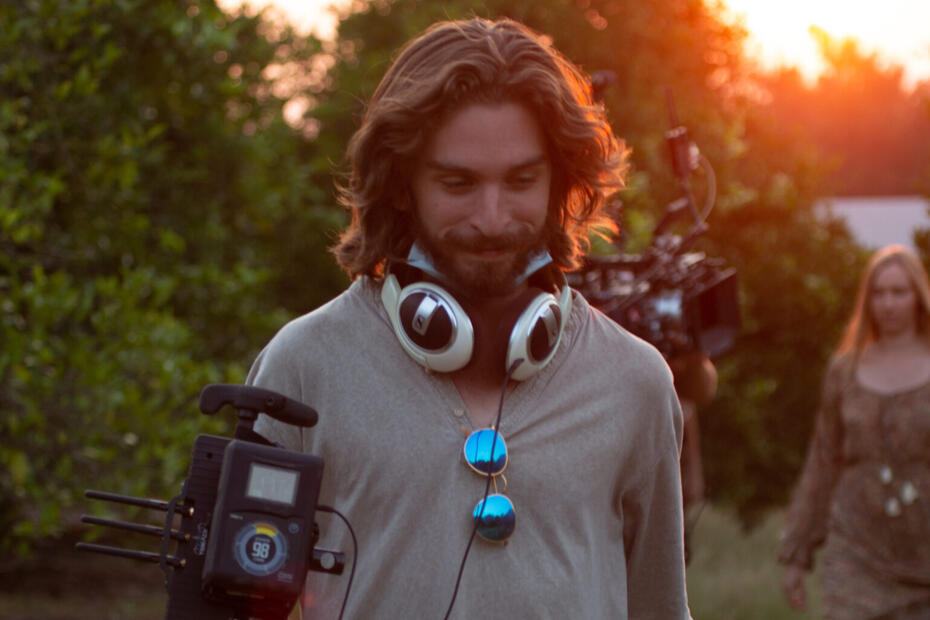 The Workflow WHIZ
David Thompson has over 11 years of post production experience ranging from on-set Dailies and DIT work on Marvel films, VFX Editing and Onlining Taylor Swift music videos, and supervising an editorial team working on T-Mobile commercials.Over the course of his career, he's seen a wide range of projects and workflows cross his desk. Some of them have been straight forward and to the point, while others have required a bit of...innovative thinking.Whether it be the most mundane technical task, or a multi-faceted mind bending workflow journey, David is here to help you with your post production and workflow problems.
How does this all work?
Step 1 - Intro Call
We get on a 15 minute intro call to discuss what your main issues or questions are.
From there, we figure out the best plan that suits your needs.
Step 2 - Choose A Plan
Option 1 -
Hourly
Best for one-time issues and questions, or if you anticipate needing ad-hoc help during the course of a single project.Options include: Screen Share calls, Remote Teamviewer Calls, Text Message and Phone Support
Option 2 - Monthly
Best if you anticipate wanting ongoing support and advice throughout the year for a fixed monthly fee.Options include: Screen Share calls, Remote Teamviewer Calls, Text Message and Phone Support
Option 3 -
Custom Lesson Plans
If your workflow questions are a bit more involved, or maybe you want to learn a brand new software from scratch.You'll get:All of the support from the Hourly/Monthly plans.
+
We will work together one-on-one to create a personalized lesson plan that will get you to your goal.
Step 3 - Let the good times roll
Now that we know the issues we'll be tackling together and how we will tackle them, we'll get you onboarded!This will include an intro email with a personal link to schedule calls and discuss lesson plans, along with direct contact info for any questions that arise throughout the process.
Ready to start? Book a call below.
(Or email me, that's fine too.)
---
Still on the fence? Read on.
Feedback from real people who definitely aren't just David's friends.
Who am I, really?
David's roots in the film industry begin in the Ojai Valley, CA. During his time working in the film industry in and around Los Angeles, David called the town of Ojai his home for many years.David now owns and runs the boutique marketing and media collective TripleC Media with a few of his colleagues.David has worked on a wide variety of content while wearing a variety of "hats" in the film industry (Visual Effects Artist, Film Editor, VFX Editor, Assistant Editor, Dailies Operator, Colorist)David has worked on Marvel films (Black Panther, Venom 2, Ant-Man and the Wasp), Music Videos (Billie Eilish, Taylor Swift, Travis Scott) and multiple Independent Features/Documentaries, to name a few.After writing, producing and directing his short film "Long Distance" in 2019 and his feature film, "OJAI" in 2020, David began taking on multiple remote post-production jobs, and soon realized that he could work for Hollywood and his freelance clients while living literally anywhere in the country.So, he chose Virginia. He relocated to the foothills of the beautiful Appalachian Mountains in Bristol, VA. The move not only brought David closer to his East Coast friends, family and industry connections, but it allowed for him to branch out from his hometown and share his expertise with an even greater clientele.
Book a call
Ready to take the plunge into the unknown and emerge victorious?Or maybe you just want to chat and make sure I can actually help you first?Smart idea, click the link below to book a time to chat!
© Triple C Media, LLC 2023